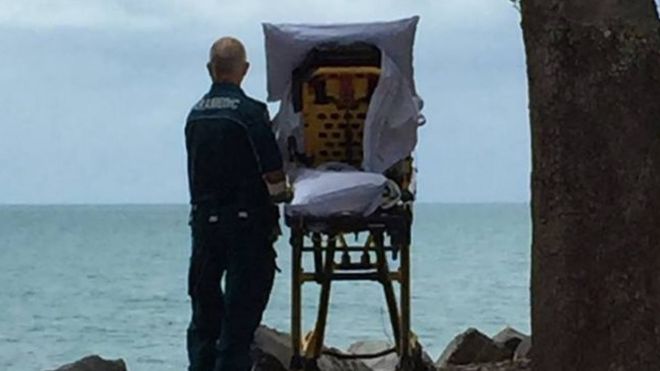 A terminally ill woman in Australia has been granted her final wish to go to the beach by paramedics in Queensland.
The moment which was shared on social media by the Queensland Ambulance Service shows a paramedic standing beside the woman in her hospital bed.
The pair are seen looking out at the water at Hervey Bay, a coastal city in southern Queensland.
Hervey Bay officer-in-charge Helen Donaldson said a crew was transporting a patient to the palliative care unit of the local hospital when the woman expressed how she wished she could "just be at the beach" instead.
"Above and beyond, the crew took a small diversion to the awesome beach at Hervey Bay to give the patient this opportunity. Tears were shed and the patient felt very happy" she posted.
"Sometimes it is not the drugs, training, skills – sometimes all you need is empathy to make a difference!"